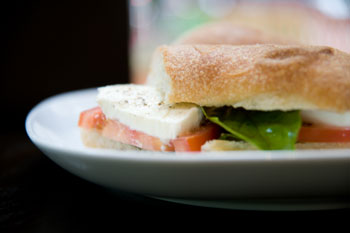 Enjoy our fresh gourmet sandwiches brought right to your door! Sip Cafe's healthy combination of local ingredients is a great lunch collection for any corporate meeting, party, or event.
Browse through our catering menu
to find the right sandwich, salad, or pastry combination for you.
Please place order by Phone, Fax, or Email
Phone: 617.338.3080
Fax: 617.338.8030
Email:
jared@sipboston.com
* Please include First, last name, and phone number.
* We have a minimum of 5 servings per order.
* If ordering for more than 20 people, please provide a 48 hour notice, as all orders are made and delivered from our physical address at Zero Post Office Square.
* Payment is due when order is placed.
* We accept cash, Visa, MasterCard and American Express.