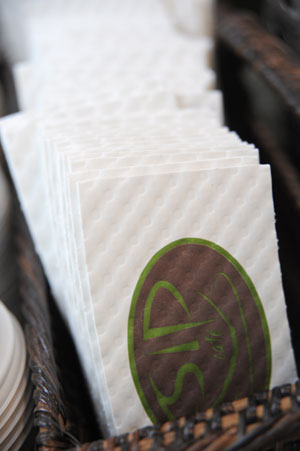 We brew coffee from the George Howell Coffee Company because of the exceptionally high emphasis that he places on the sourcing, roasting, and handling of his coffee.
The coffee we serve is a lighter roast designed to bring out the natural sweetness and subtle flowers within the bean.
Each day we brew our single origin "house" coffee as well as a 'featured coffee,' which is something that we consider extra special.
We place much time and energy into the training and education of our staff in the area of coffee. We believe that it is important for our staff to be able to guide our customers in their quest for the perfect cup.
Our featured coffee roaster for this month is Square One Roaster, out of Lancaster, PA.
squareonecoffee.com