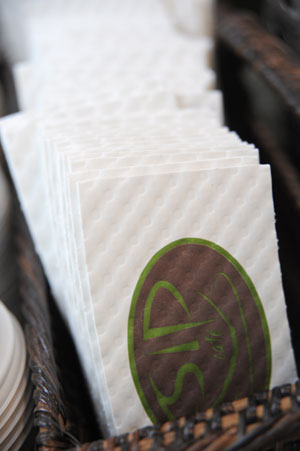 We brew coffee from the George Howell Coffee Company. Their exceptionally high emphasis that is placed on the sourcing, roasting, and handling of the coffee creates a drink that is placed high above the rest.
Our house drip coffee is a single origin from Costa Rica, which is a lighter roast designed to bring out the natural sweetness and subtle flowers within the bean.
Each day we brew a 'featured coffee,' which is something that we consider extra special and changes every week. Past roasts have included beans from Guatemala, Ethiopia, and Kenya. The flavors are always unique and perfectly rounded with notes of chocolate, cherry, and even wintergreen.
We put a lot of time and energy into the training and education of coffee for our staff. Each member of the crew is well-versed in George Howell coffee and how perfect cups of coffee and espresso are crafted. We believe that it is important for our staff to be able to guide our customers in their quest for the perfect cup.